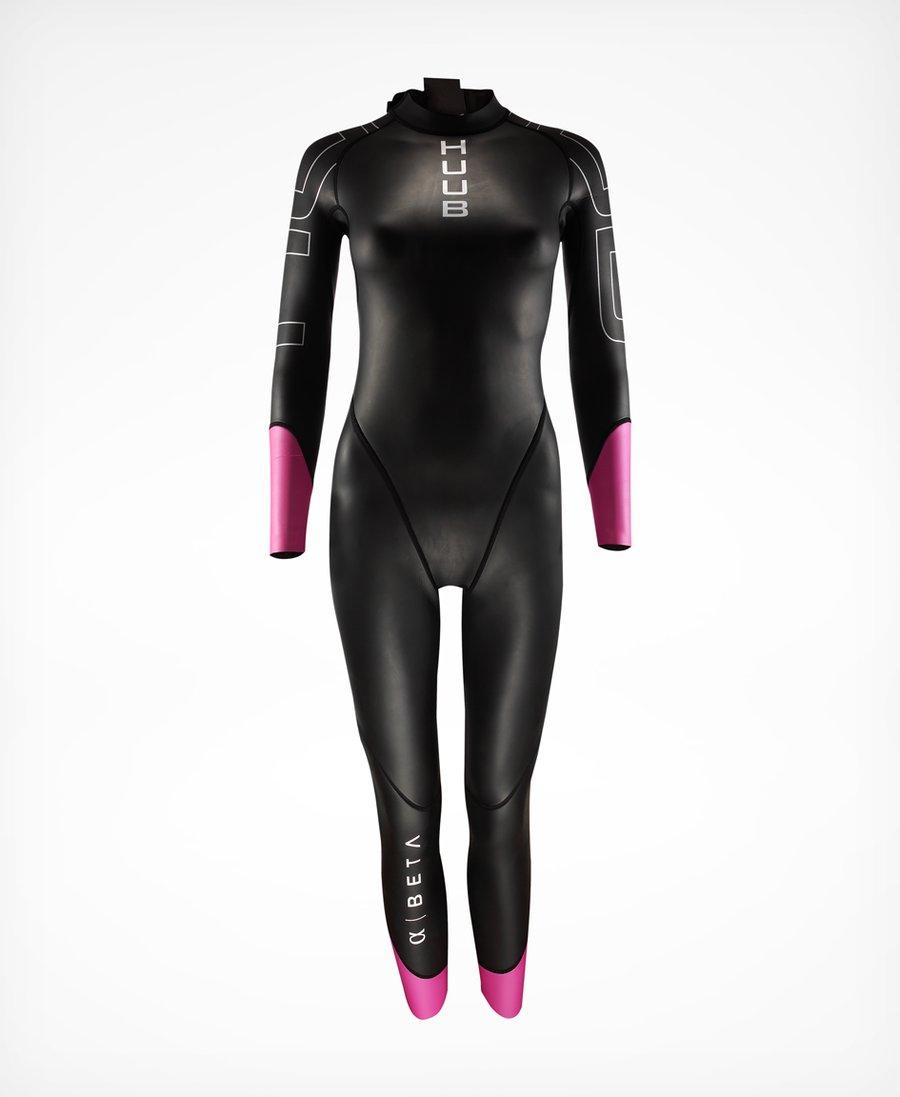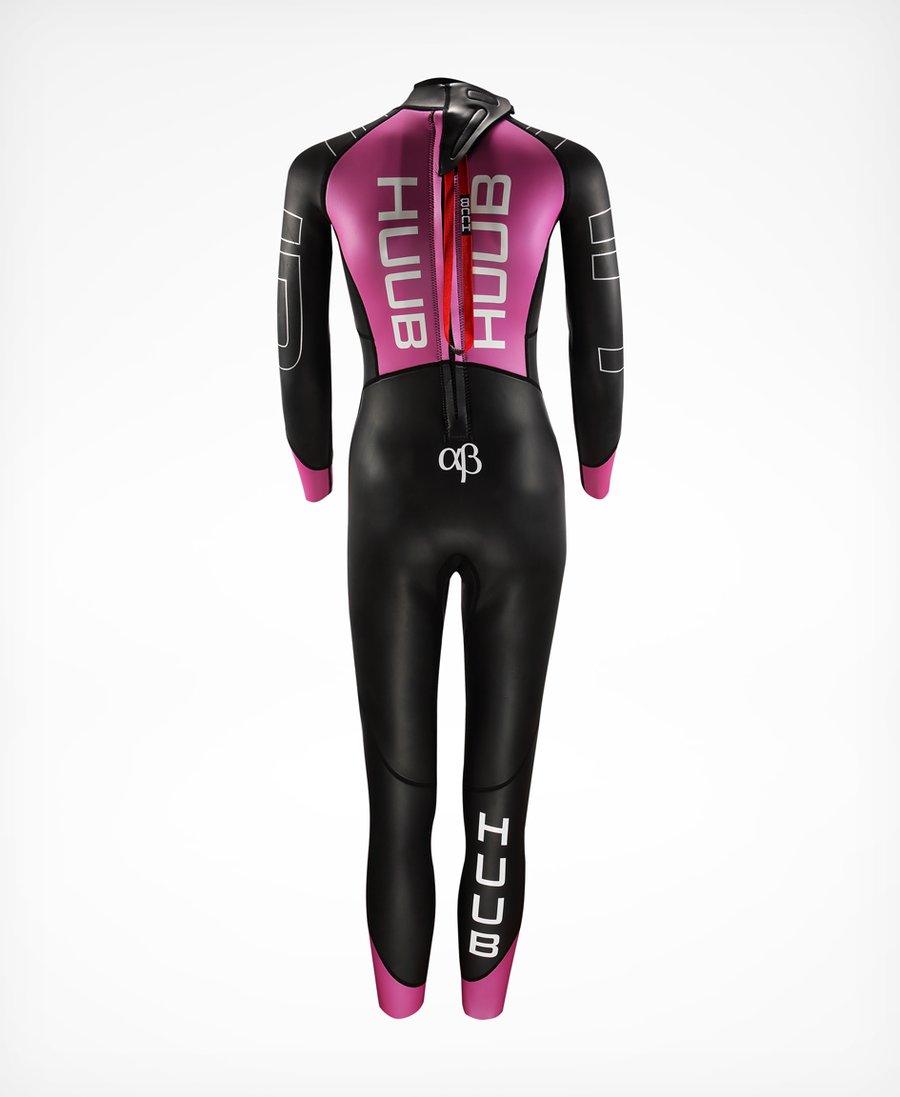 Alpha-Beta Wetsuit | Womens
Description
Specifications
The HUUB Alpha-Beta Open Water Swimming wetsuit has been designed to offer fantastic flexibility while having the buoyancy required to give the most comfortable swimming position.

Here at HUUB, we pride ourselves on building wetsuits from our knowledge, experience and most of all our scientific testing. Sure, the opinion of the Brownlee Brothers and Helen Jenkins along with the fastest swimmers in triathlon (who all choose HUUB) is important, but we value the scientific testing that sets HUUB apart as the company to deliver the fastest suit for you.
The days of adding the thickest neoprene panels to the chest and legs have long gone because we now know that by adding less buoyant materials to a women's suit in the thighs and hips the swimmer has a more balanced better swimming experience. We call it 3:3 - 3mm chest and 3mm legs. Different to men, and unique to female suits, we are the only company doing this subsequently making the female swimmer more efficient.
An addition to our range of award-winning suits, created with HUUB's renowned attention to detail and scientific knowledge, wrapped in a package of performance and stunning value. And for the first time, we have managed to introduce our new highly flexible flat-lock construction method found on thinner material wetsuits, delivering a great feeling wetsuit. Alpha is the ideal first-timers wetsuit.
3:3 buoyancy combination - for balanced buoyancy.
Scientifically researched neoprene thickness combination.
1.5mm under arm thickness - for maximum flexibility.
Glide skin neoprene - for reduced surface drag.
Specific panel placements - for flexibility and efficiency.
Speed cut ankle & smooth skin cuffs - for ease of exit.
Flatlock construction.
Alpha-Beta Wetsuit | Womens
Click & Collect
Frequently asked question
If you would like to Click and Collect your online order, simply choose "Click & Collect" at checkout. 
Please allow 1-2 days for Click and Collect orders to be ready for collection.
Convenient and complimentary, order online and collect in-store.
Please see our store opening hours for Click & Collect here.
Please allow up to 14 days for your personalised items such as club gear to be delivered.
Delivery Info
Fast Delivery
Delivery for orders in the Republic of Ireland is usually Next-Day if you place your order by 4pm. Some exceptions apply. Please allow up to 14 days for your personalised items such as club gear to be delivered.
Get In Touch
If you have any other questions about delivery or anything else, please don't hesitate to get in touch with us anytime! You can view all our delivery info here.