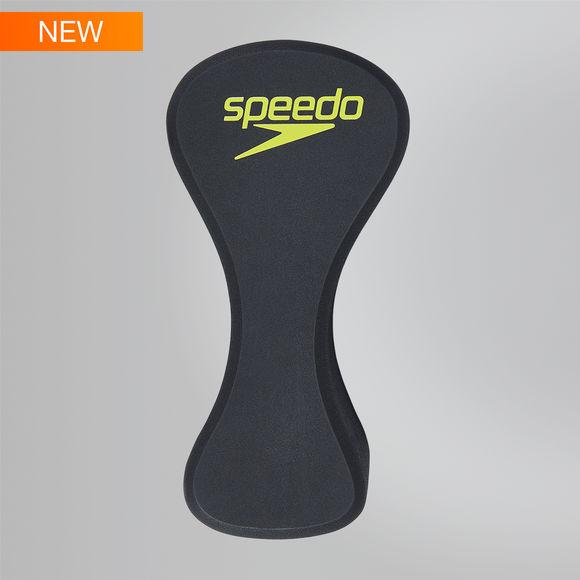 The Elite Pullbuoy develops your upper body strength and allows you to focus on your arm technique.

Increase arm strength
The Elite Pullbuoy can be used with any stroke to isolate the muscles in your upper body, forcing them to do the work of propulsion, which increases arm and shoulder strength.

Improve your endurance
Increasing your buoyancy in the water keeps your body in a better position even as you get tired, making it easier to swim for longer and further.

Improve body alignment
Buoyancy causes a shift in body position, lifting your lower body higher in the water. This reduces drag which increases speed and efficiency.

Focus
The Elite Pullbuoy allows you to focus on specific areas such as stroke technique and breathing, making it ideal for learning new drills and technique work.

Want to use a training aid to help refine your swim technique and improve your body positioning? Our video below will help you get to grips with using a pullbuoy and features tips from our elite swim coach on training methods and basic techniques.
Click & Collect
Frequently asked question
If you would like to Click and Collect your online order, simply choose "Click & Collect" at checkout. 
Please allow 1-2 days for Click and Collect orders to be ready for collection.
Convenient and complimentary, order online and collect in-store.
Please see our store opening hours for Click & Collect here.
Please allow up to 14 days for your personalised items such as club gear to be delivered.
Delivery Info
Fast Delivery
Delivery for orders in the Republic of Ireland is usually Next-Day if you place your order by 4pm. Some exceptions apply. Please allow up to 14 days for your personalised items such as club gear to be delivered.
Get In Touch
If you have any other questions about delivery or anything else, please don't hesitate to get in touch with us anytime! You can view all our delivery info here.