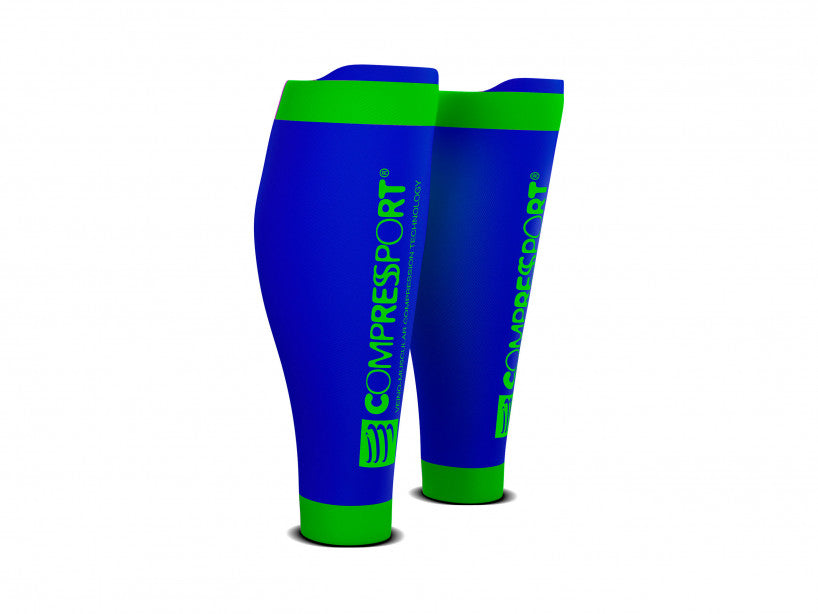 Compressport R2V2 Calf Guard
Never has a calf sleeve made so much of an effect!
Fitted with an ergonomic tab called K-protect, this compression apparel reduces vibrations to your knees by 8%! Worn during and after effort, it limits pains and aches, thus delays fatigue and accelerates recovery. Total performance is guaranteed over ultra-long distance races.
PRODUCT DESCRIPTION
The R2 V2 allows you to push the limits over long distances or on steep descents, protecting against shocks and oscillations.
Impacts with the ground are dampened due to the shock absorption; muscles do not vibrate and performance is boosted.
The K-Protect does not hinder movement and causes no discomfort, protecting weakened or injured knees to help overcome fatigue.
Lactic acids and toxins are not allowed to build up thanks to the compressive effect.
After effort, wearing your R2V2 helps you recover faster and better. Leg swelling is prevented.
Made with massaging fibres, it helps your feet stay light.
The hydrophobic fibres do not retain water and remain featherlight in all conditions.
Compressport R2V2 Calf Guard
Click & Collect
Frequently asked question
If you would like to Click and Collect your online order, simply choose "Click & Collect" at checkout. 
Please allow 1-2 days for Click and Collect orders to be ready for collection.
Convenient and complimentary, order online and collect in-store.
Please see our store opening hours for Click & Collect here.
Please allow up to 14 days for your personalised items such as club gear to be delivered.
Delivery Info
Fast Delivery
Delivery for orders in the Republic of Ireland is usually Next-Day if you place your order by 4pm. Some exceptions apply. Please allow up to 14 days for your personalised items such as club gear to be delivered.
Get In Touch
If you have any other questions about delivery or anything else, please don't hesitate to get in touch with us anytime! You can view all our delivery info here.