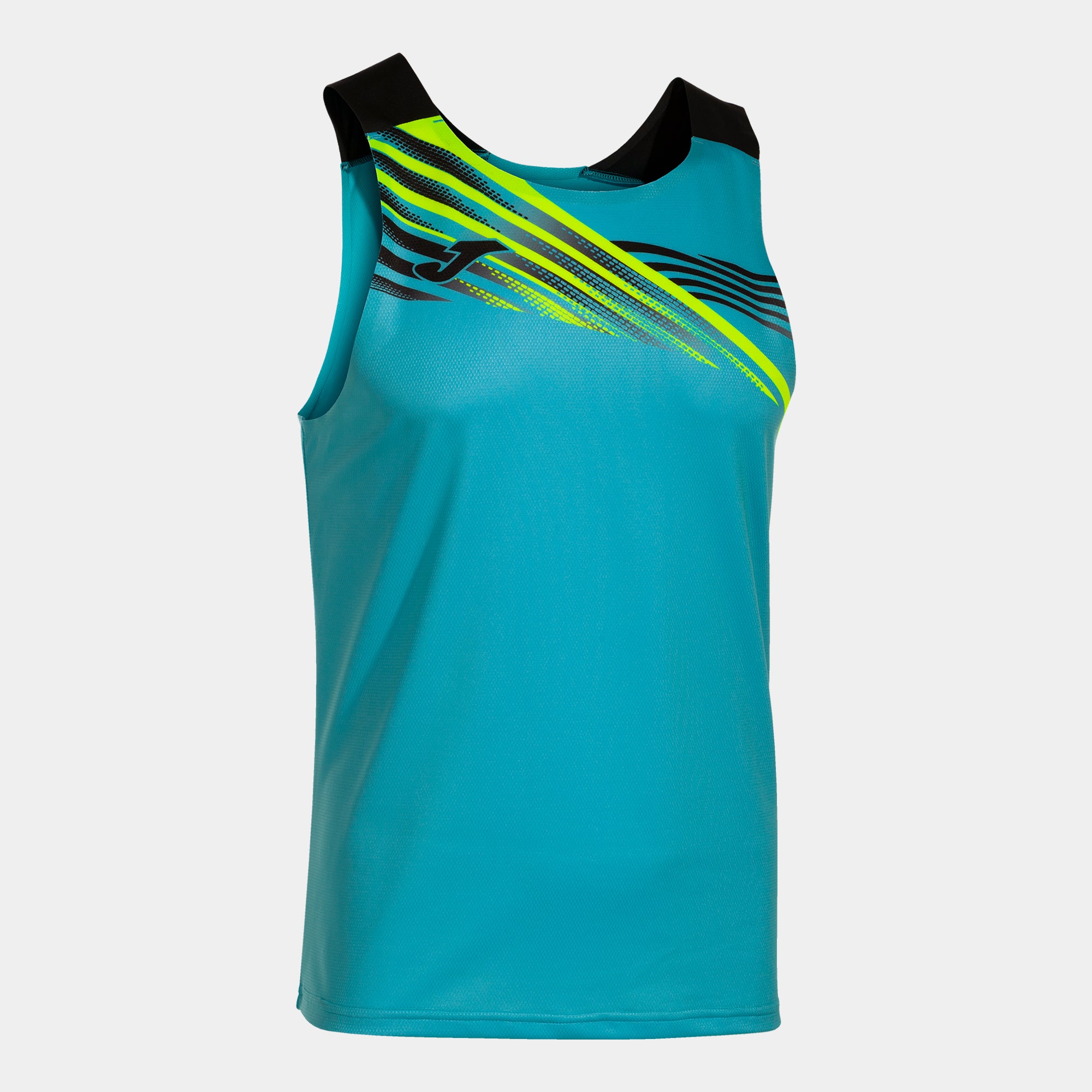 Elite X Vest | Fluo Turquoise
Men's vest top, specifically designed for running. This high-performance technical T-shirt is your ideal ally for running, providing exceptional comfort and freedom of movement. As it is ultra-lightweight, it is sure to become a staple in the runner's wardrobe, bringing comfort and freshness every time you go for a run and train in warm weather. This sleeveless top has a crew neck. The neck and armholes are finished in laser cut with heat-sealed seams. This fulfils two functions: on the one hand, avoiding irritating chafing of the skin caused by friction during movement; on the other, maintaining the lightness of the shirt at all times. In this way, the runner can enjoy training and competitions with maximum comfort. It is also seamless in the shoulder area, again to prevent skin irritation. As for its composition, it is made with very light, stretchy and breathable fabric. Micro-Mesh System technology will keep the runner's body cool and dry throughout the race. This makes it ideal for running in warm weather. In addition, this tank top will ensure freedom of movements so that the runner can achieve high performance. It features an innovative design with contrasting colour pieces on the shoulders that stylise the garment. It also includes a multicoloured sublimation printed design on the chest, which adds a modern touch and creates an unparalleled optical effect. Screen-printed Joma logo.
103102.011
Elite X Vest | Fluo Turquoise
Click & Collect
Frequently asked question
If you would like to Click and Collect your online order, simply choose "Click & Collect" at checkout. 
Please allow 1-2 days for Click and Collect orders to be ready for collection.
Convenient and complimentary, order online and collect in-store.
Please see our store opening hours for Click & Collect here.
Please allow up to 14 days for your personalised items such as club gear to be delivered.
Delivery Info
Fast Delivery
Delivery for orders in the Republic of Ireland is usually Next-Day if you place your order by 4pm. Some exceptions apply. Please allow up to 14 days for your personalised items such as club gear to be delivered.
Get In Touch
If you have any other questions about delivery or anything else, please don't hesitate to get in touch with us anytime! You can view all our delivery info here.