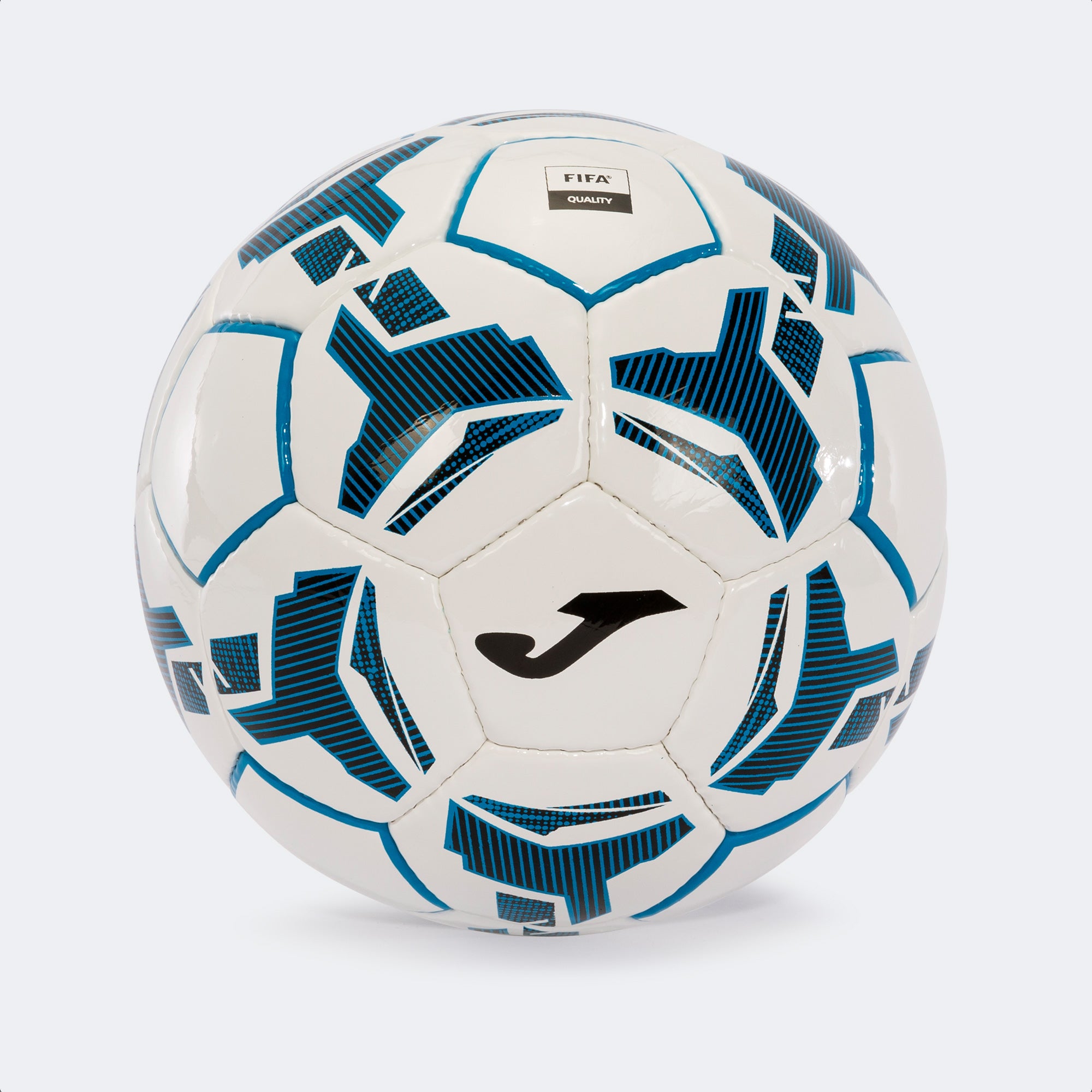 Joma Iceberg III Match Football | Pack of 3
Product information
Football ball good for ground, artificial grass and firm ground. FIFA QUALITY. Hand stitch - Old, time-tested, reliable and probably the most difficult method of stitching. The name speaks for itself - the panels are sewn by hand using a thickened thread. A characteristic difference from the machine seam is the uniformity of the stitches and the thickness of the thread. It is worth noting that the better the stitched ball, the less noticeable lumens with the thread in the stitching. In premium-level balls, the thread is not visible at all and only barely noticeable bumps in the places of tightening the panels, which have an even distribution throughout the seam. This method involves manual work, which in today´s world of globalization, automation and machines, increasingly looks like something outdated, but the practicality, durability and quality of this method allows it to still be very popular. Used in the manufacture of balls of middle and upper class.


Specifications:

- Material: 38% PU 42% Poly Viscose 13% Latex 7% Nylon.
- Circumference: 68-70 cm.
- Weight: 410-450 grs.
- Distortion: 3 mm.
- Pressure: 0.6 BAR - 0.8 BAR.
- Bladder: Butyle.
Joma Iceberg III Match Football | Pack of 3
Click & Collect
Frequently asked question
If you would like to Click and Collect your online order, simply choose "Click & Collect" at checkout. 
Please allow 1-2 days for Click and Collect orders to be ready for collection.
Convenient and complimentary, order online and collect in-store.
Please see our store opening hours for Click & Collect here.
Please allow up to 14 days for your personalised items such as club gear to be delivered.
Delivery Info
Fast Delivery
Delivery for orders in the Republic of Ireland is usually Next-Day if you place your order by 4pm. Some exceptions apply. Please allow up to 14 days for your personalised items such as club gear to be delivered.
Get In Touch
If you have any other questions about delivery or anything else, please don't hesitate to get in touch with us anytime! You can view all our delivery info here.