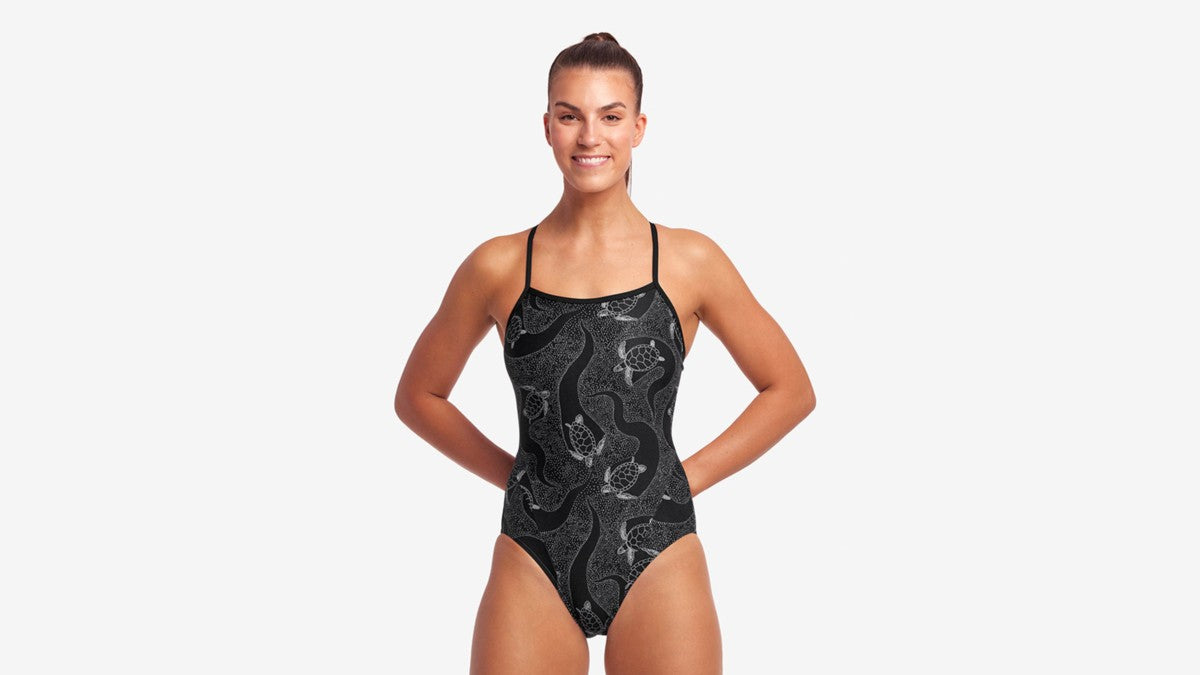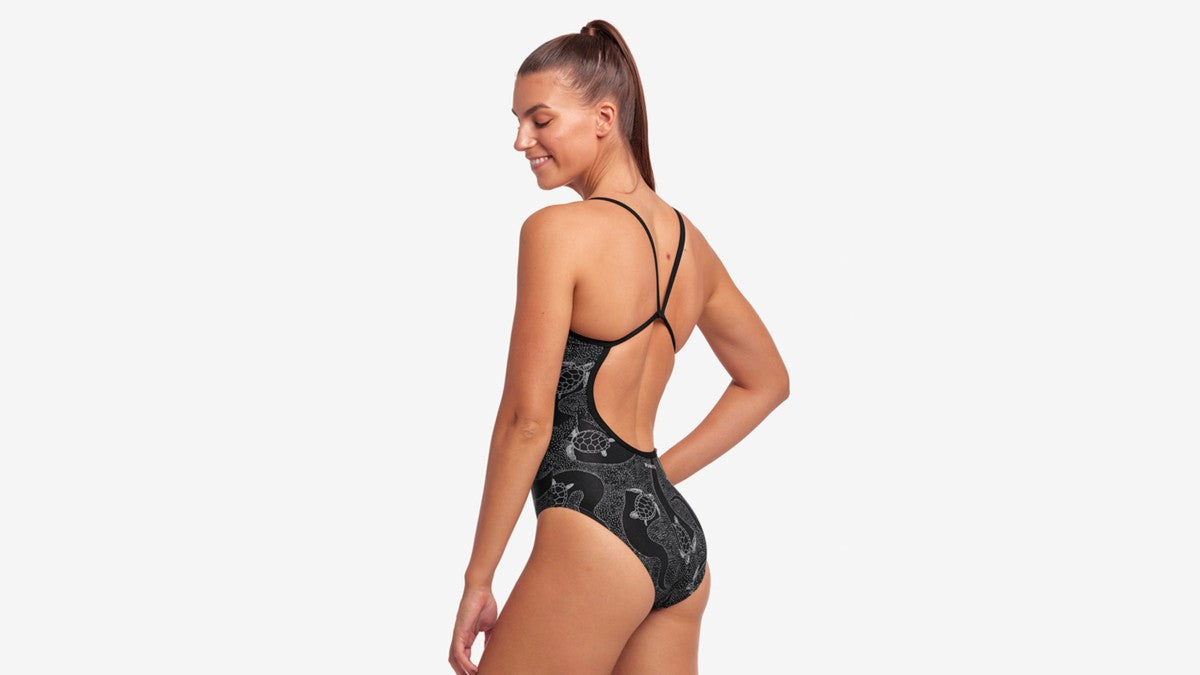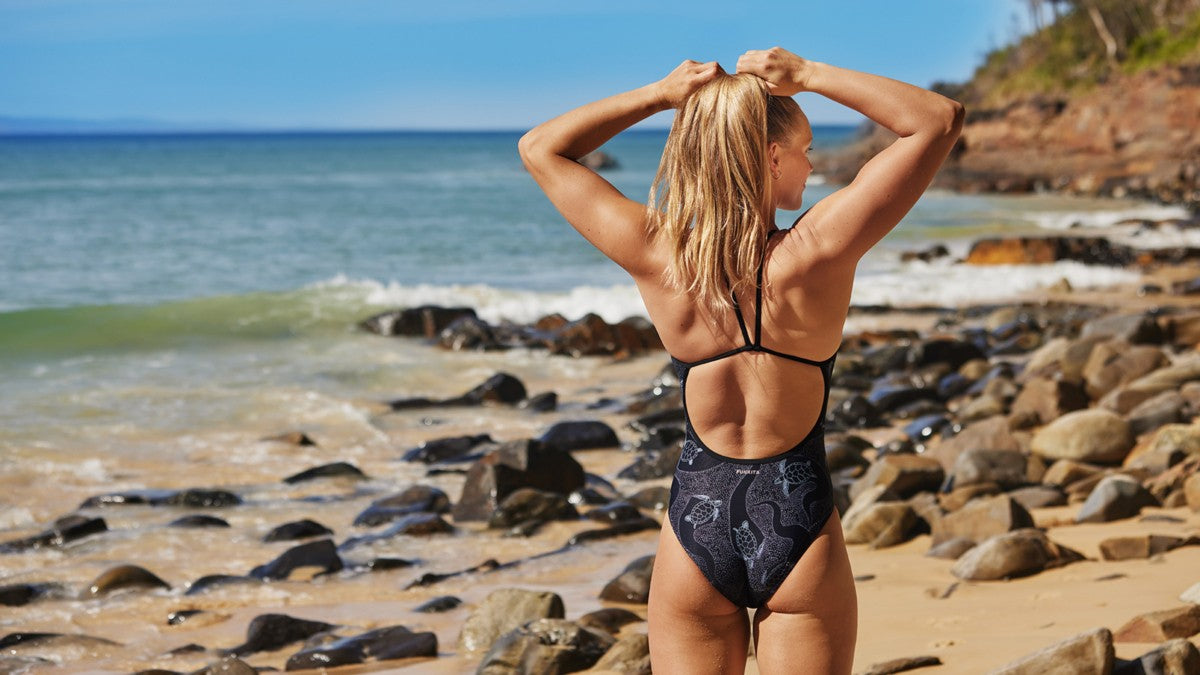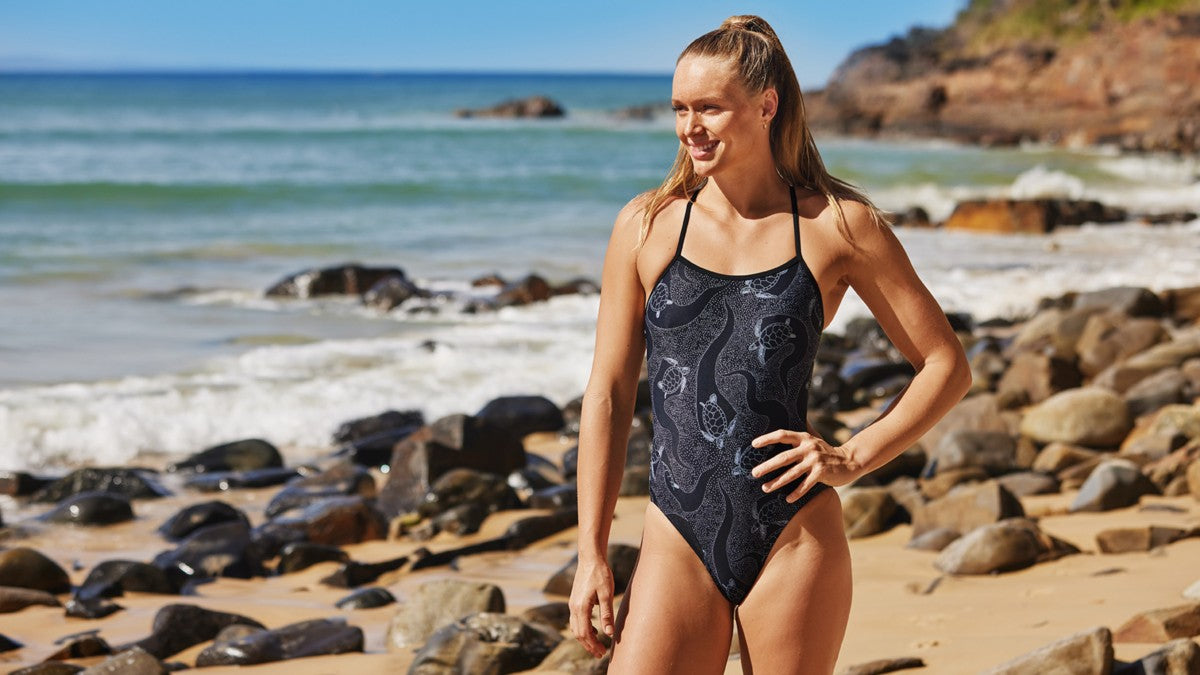 Ladies Single Strap One Piece | Sea Stars
FS15L7155
Look no further if you prefer thinner shoulder straps to give you greater freedom of movement and love the feel of water gliding across your back.
My single bind finish will flatter your sporty shape and has been designed to sit comfortably on your shoulders away from your important working parts when you pull through the water.
I've got a moderate leg height and rear coverage so you won't be picking around to find me after a few tumble turns.
I come with full front lining.
I'm made with all the care and love in production that makes me proud to be Funkita.
Made from our exclusive C-Infinity fabric, a 100% Italian polyester that is a colourful breakthrough in chlorine resistant fabric technology! 
The superior choice for swimmers, C-Infinity has exceptional strength and can retain its durability far beyond other elastane swimwear fabrics.
Ideal for frequent pool use for recreational and performance-based swimming.
Ladies Single Strap One Piece | Sea Stars
Click & Collect
Frequently asked question
If you would like to Click and Collect your online order, simply choose "Click & Collect" at checkout. 
Please allow 1-2 days for Click and Collect orders to be ready for collection.
Convenient and complimentary, order online and collect in-store.
Please see our store opening hours for Click & Collect here.
Please allow up to 14 days for your personalised items such as club gear to be delivered.
Delivery Info
Fast Delivery
Delivery for orders in the Republic of Ireland is usually Next-Day if you place your order by 4pm. Some exceptions apply. Please allow up to 14 days for your personalised items such as club gear to be delivered.
Get In Touch
If you have any other questions about delivery or anything else, please don't hesitate to get in touch with us anytime! You can view all our delivery info here.