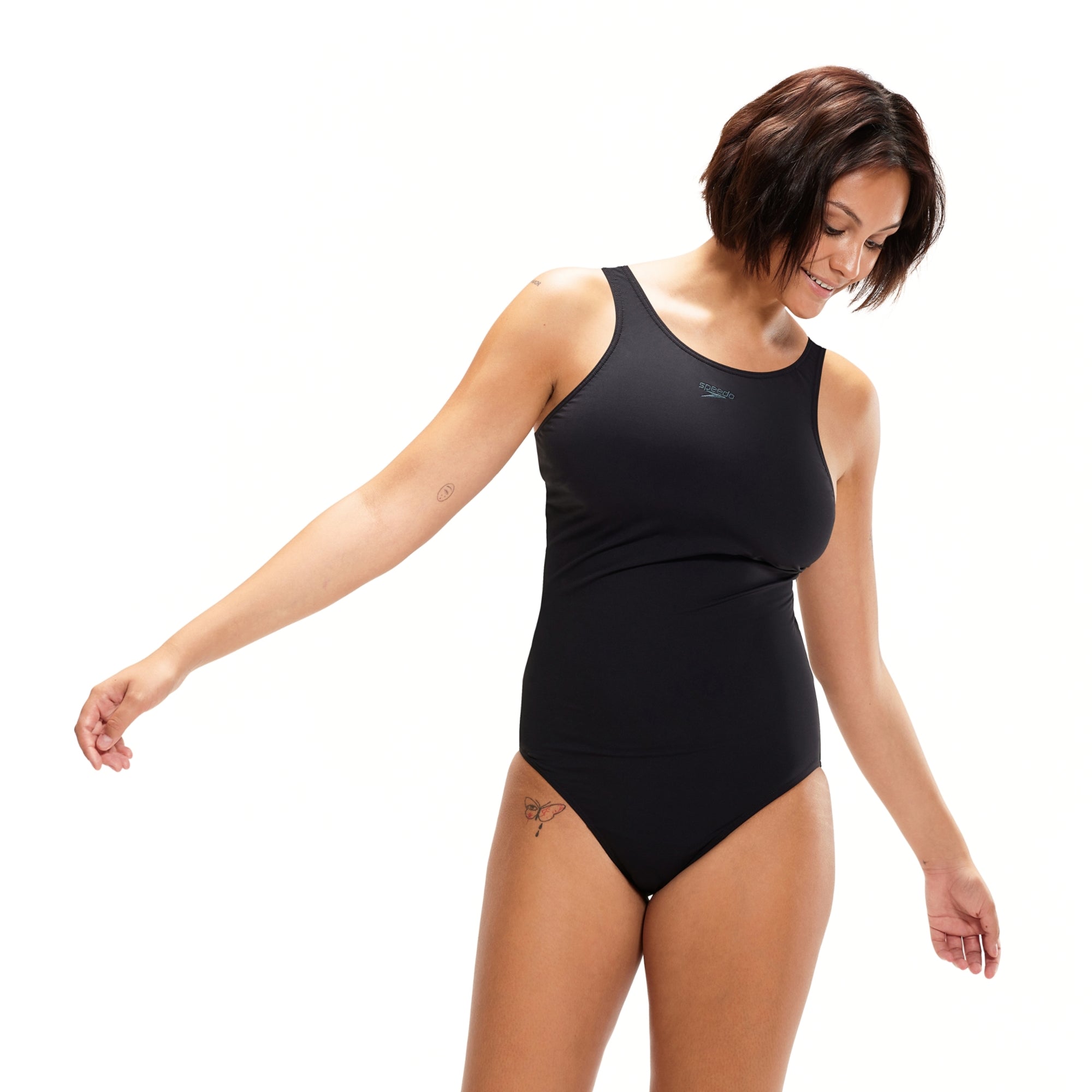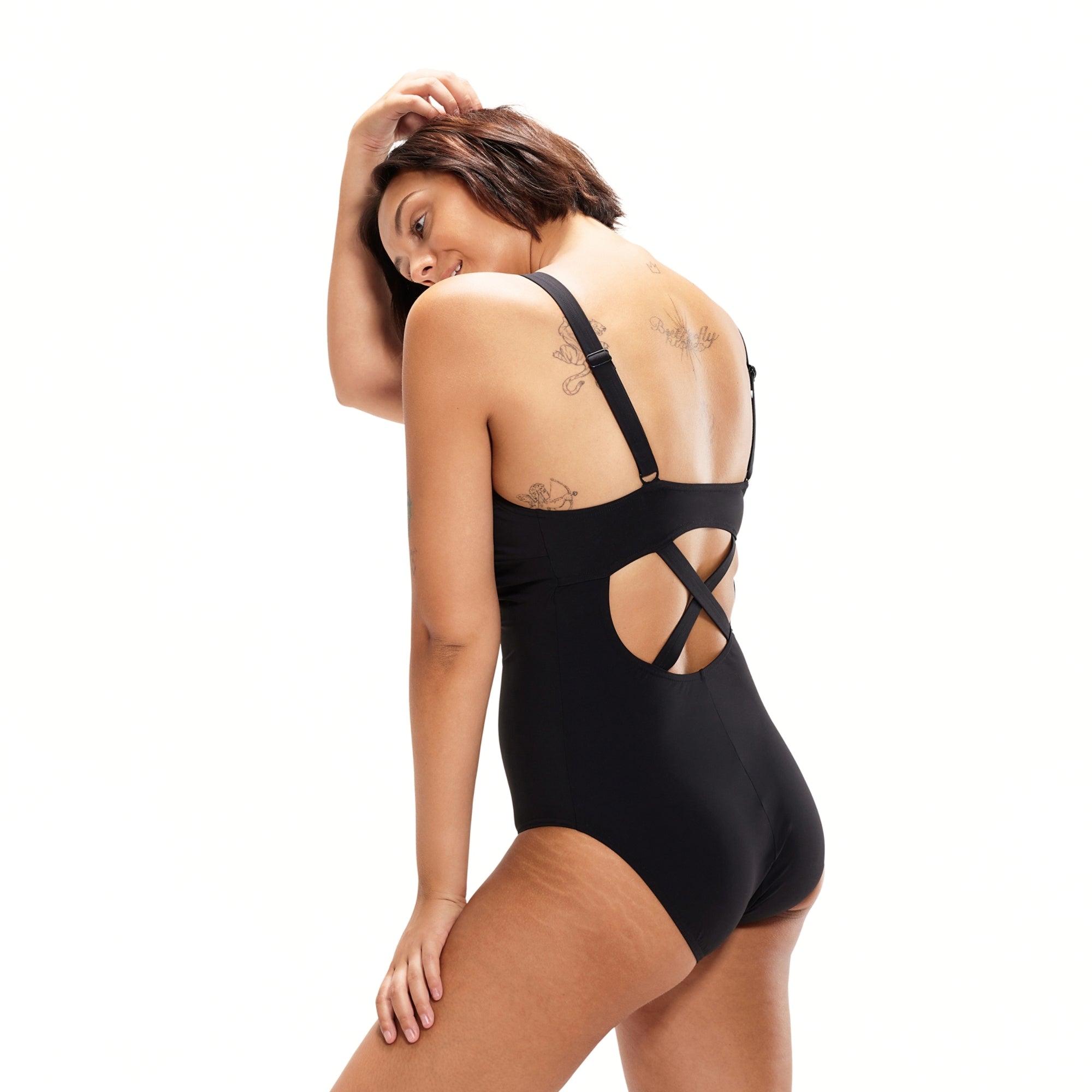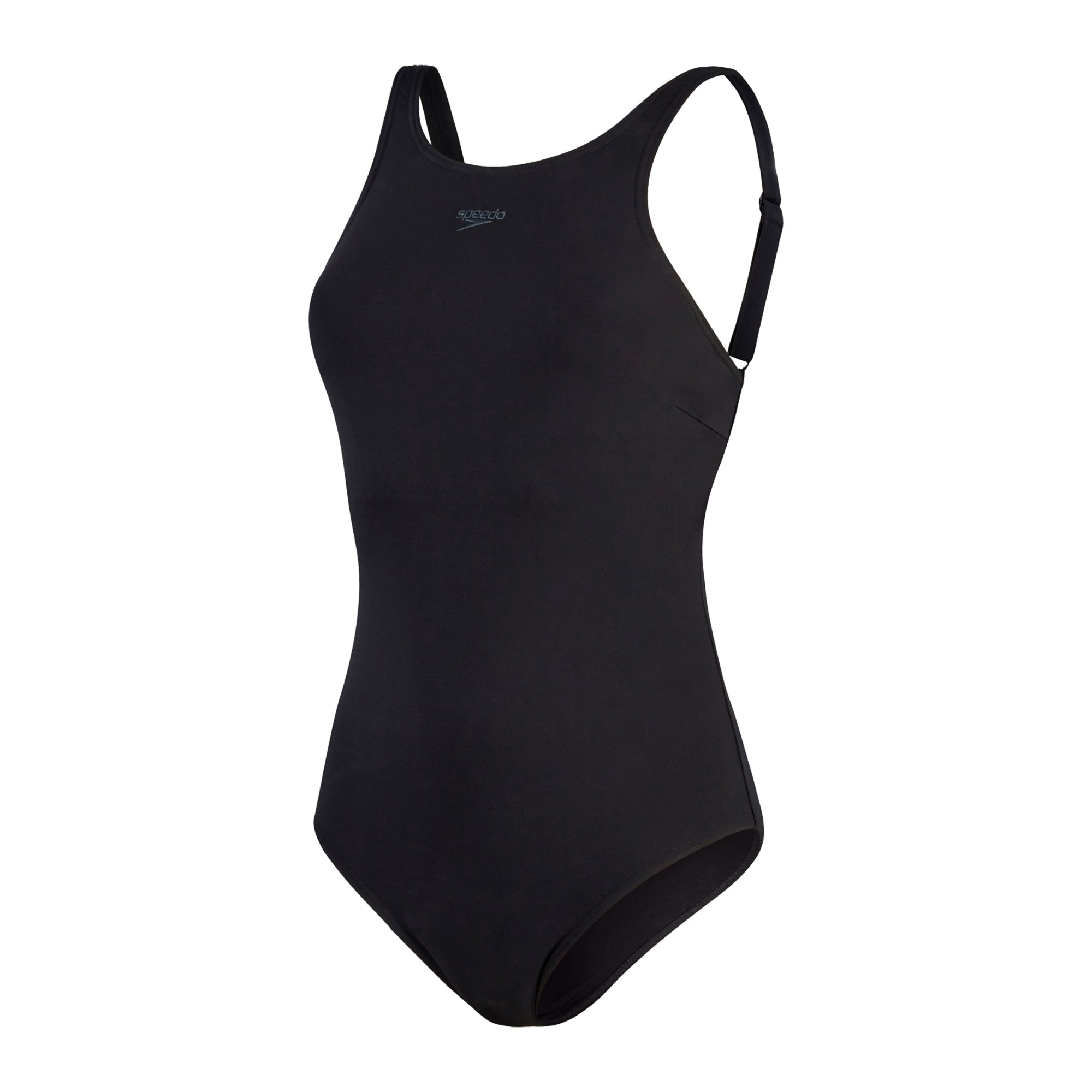 Enhances, flatters and feels good all over. Cut a sleek silhouette in this flattering Enlace swimsuit in classic navy. Featuring a contemporary high neckline which narrows at the top, the swimsuit draws the eye upwards to flatter the body and includes a stylish cross-strap back design for a sophisticated touch. Offering medium bust support, the hidden bust shelf liner and adjustable straps ensure a great fit during your workout. Comfortable all-over shaping fabric provides support where you need it. Made from 100% pre-consumer waste fabric, our soft new ECO SHAPE COMPREX ULTRA fabric teams the best in shapewear innovation with the latest swimwear technology. Perfect for your regular workout, it includes LYCRA® XTRA LIFE™, which is ultra-chlorine resistant and lasts twice as long as standard swimwear fabrics.
FEATURES
Contemporary high neck with cross strap back detail
Medium bust support - shaping fabric and hidden bust shelf liner to ensure a great fit
All over Body shaping- provides support where you need it without compromising on comfort
Adjustable straps - for a better fit
Soft Premium ECO fabric - combines shapewear innovation with swimwear technology
80030650001
Click & Collect
Frequently asked question
If you would like to Click and Collect your online order, simply choose "Click & Collect" at checkout. 
Please allow 1-2 days for Click and Collect orders to be ready for collection.
Convenient and complimentary, order online and collect in-store.
Please see our store opening hours for Click & Collect here.
Please allow up to 14 days for your personalised items such as club gear to be delivered.
Delivery Info
Fast Delivery
Delivery for orders in the Republic of Ireland is usually Next-Day if you place your order by 4pm. Some exceptions apply. Please allow up to 14 days for your personalised items such as club gear to be delivered.
Get In Touch
If you have any other questions about delivery or anything else, please don't hesitate to get in touch with us anytime! You can view all our delivery info here.